This is my project "Dernier Voyage" produced for Lyon

Festival

of Lights during Emergence workshop directed by Marie-Jeanne Gauthé & Chloé Mazlo. Dernier Voyage is short animation film, it's been projected on the front of the convent of L'Antiquaille in Lyon (France) with eight other projects from December 7th to 10th 2017.
-
Direction & production : Alban Guerry-Suire
Music & sound design : Murphy Cooper


Lenght ; 2'52''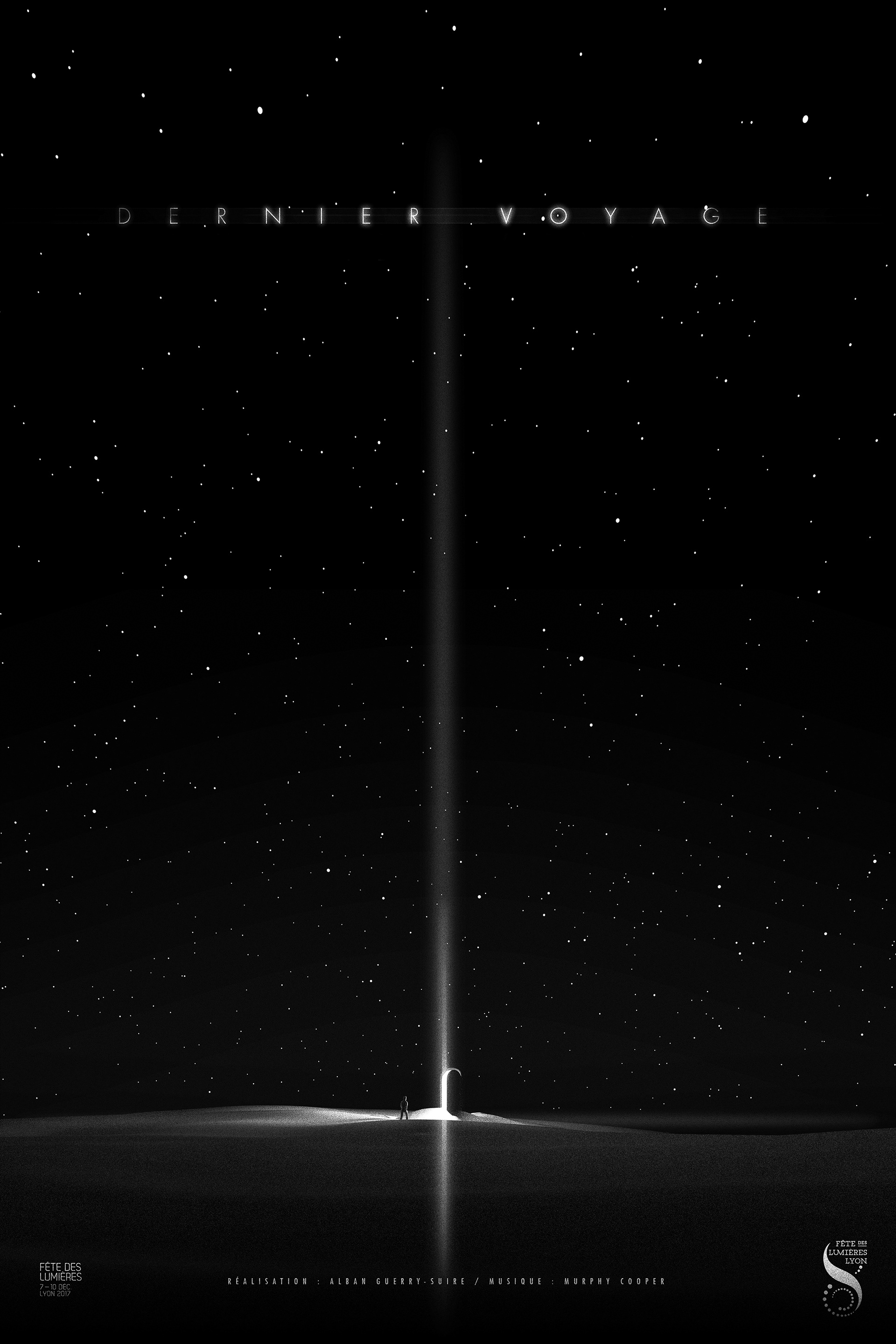 This project was produced in one month, I worked one week on scripting and story-boarding then three weeks to produce and render it. I split my workflow in two part, I began by creating the scenes in Cinema 4D then I rigged and animate my character in every scene. Next step, rendering, I used Octane Render, working on GPU, approximately 30 hours of rendering with a GTX1060 6Gb (on a laptop!). Second part editing then post-producing in After Effects, five exports later it was finished. 
The sound design and the original score was produced after the whole process, Murphy Copper has composed and produced directly on the video to make every sound match with images.
-
The final render was in Quicktime HAP-Q, 2484x1080 pixels @30ips, for a total of 5160 frames.
The OST is a classic WAV file @48khz.